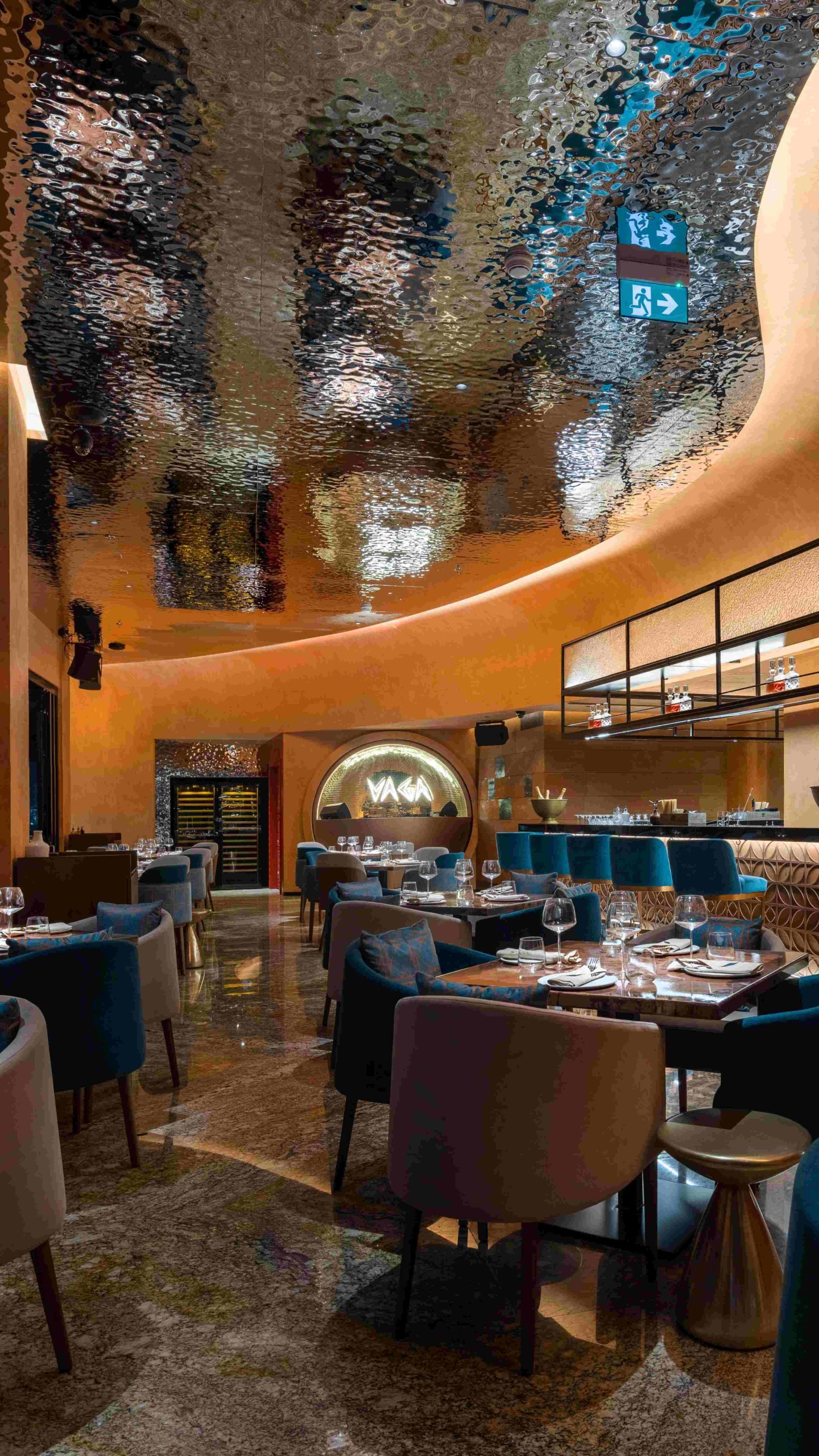 VAGA is a vibrant, upscale restaurant and bar lounge, bringing a contemporary approach to the Arabic Cuisine complemented by the Armenian Culture, in the heart of Bluewaters Island.
VAGA Restaurant is inspired by the VAGABOND, who is a traveler that wandered through times and worlds, collecting ingredients and cultures from Ancient Urartu, before passing through the Modern Arab World, and discovered the key to bring the two worlds together.
The concept reflects on the venue, as the ground floor highlights the concept of modern arabicity, with the focus on food being inspired by the contemporary Arabic Cuisine with the celebration of Armenian Heritage. The first floor highlights and celebrates Armenia through the showcase of its beverage list that is inspired by the many shades of the iconic Tuff Stone.
We also feature an outdoor/indoor terrace with a unique AR activation where guests can scan the QR code on our wall for a surprise.
The food concept is helmed by the Executive Chef, Sufyan Al Kebata.
Chef Sufyan has long been a committed champion of Arabic cuisine and you'll taste his unbridled creativity and passion in every delicious bite. Award winning Armenian mixologist and creative mastermind, Agassi Serobyan has curated a seriously cool cocktail list, inspired by the many shades of the iconic Tuff Stone. He has also curated a unique mocktail list that is inspired by the Spice Traders of the Middle East.