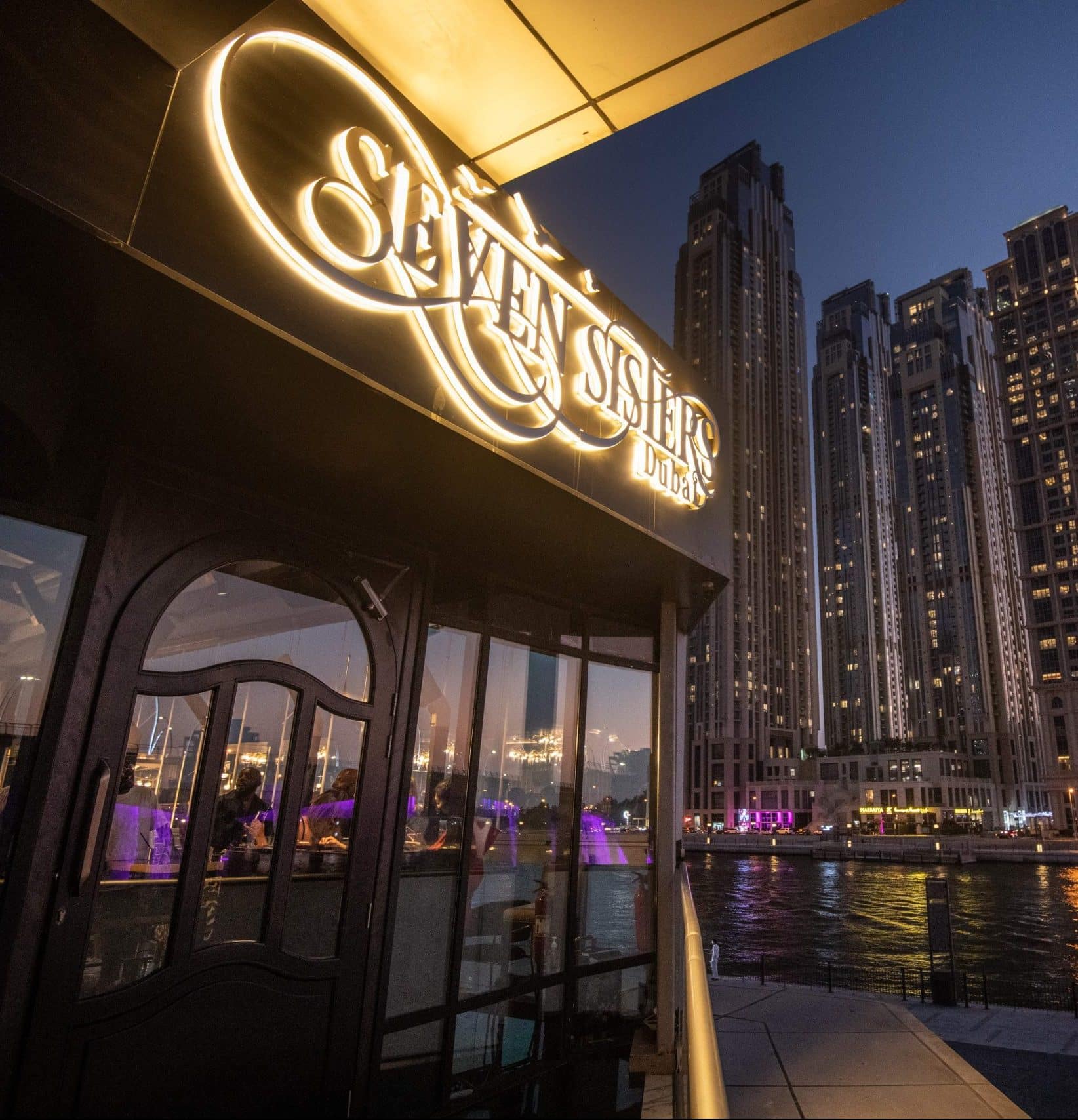 Seven Sisters Dubai reopens its doors with a new aesthetic.
2015 set the essence of charm by the Seven Sisters in Lebanon before awakening in Dubai.
Open air spaces of alluring luxury and stunning views of the Dubai Canal perfectly celebrate the harmony of the 7 divine elements of an oasis; the Sun, Sky, Stars, Moon, Sand, Water and Flora.
The trendiest of evenings give you space to unwind in an upscale setting before giving in to the hypnotizing beats of live music and entertainment. A Mediterranean/Asian food experience and exotic cocktail blend will surely have you surrender to the charm of the Seven.