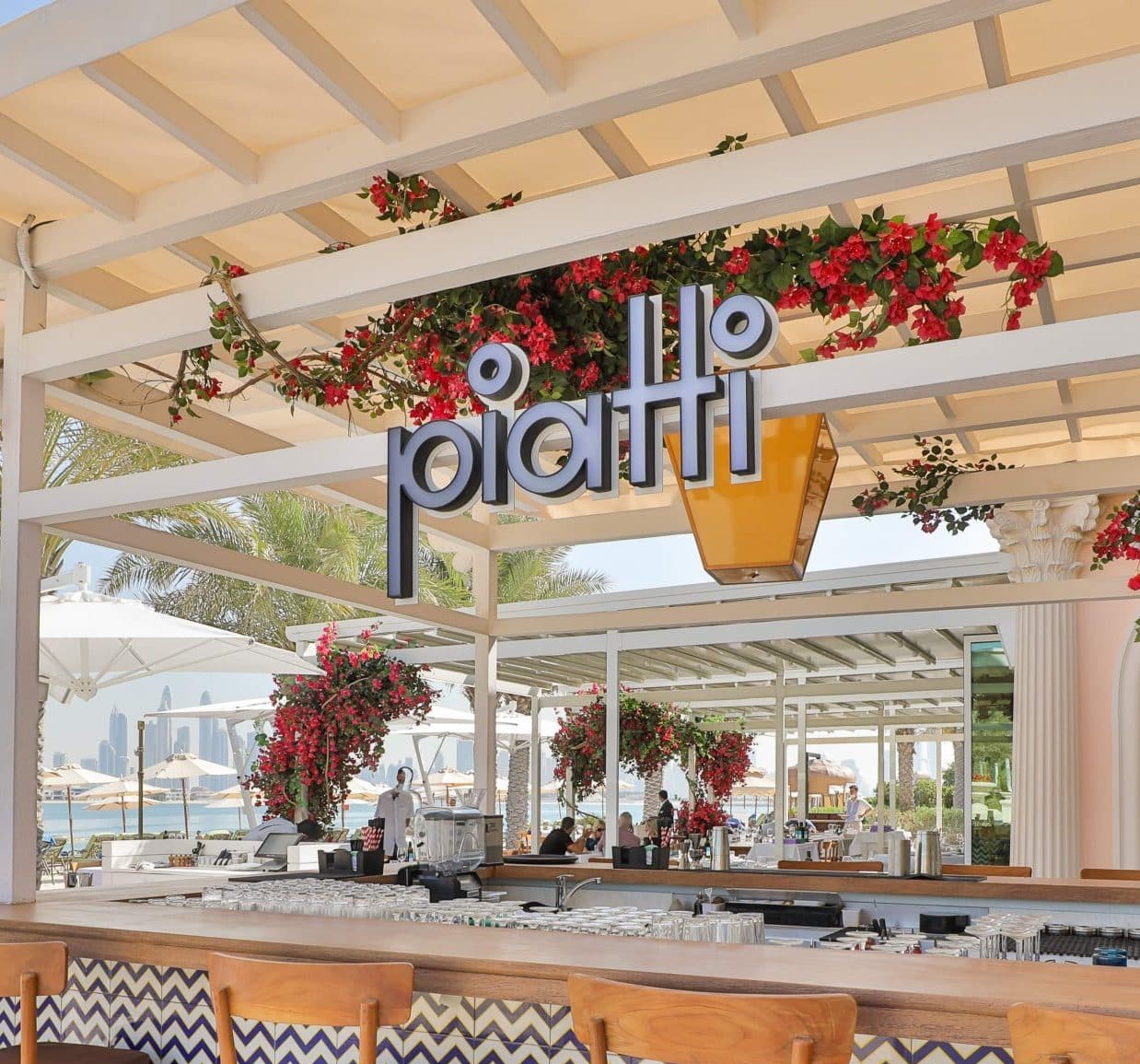 When it comes to dreamy destinations, Italy is pretty hard to top. Thankfully you now no longer need to venture out Dubai to enjoy some Mediterranean breeze.
Like its aesthetic Positano muse, the appeal of Piatti by the Beach is timeless. Beautifully whitewashed with pulsating bursts of colour and cascading bougainvillea, the allure of this elegant beachside abode is wonderfully apparent.
A visit to Piatti by the Beach will take guests on a majestic journey of discovery, with a medley of mouth-watering food and drinks, enchanting views across the glistening water and an utterly sophisticated, yet high energy vibe.