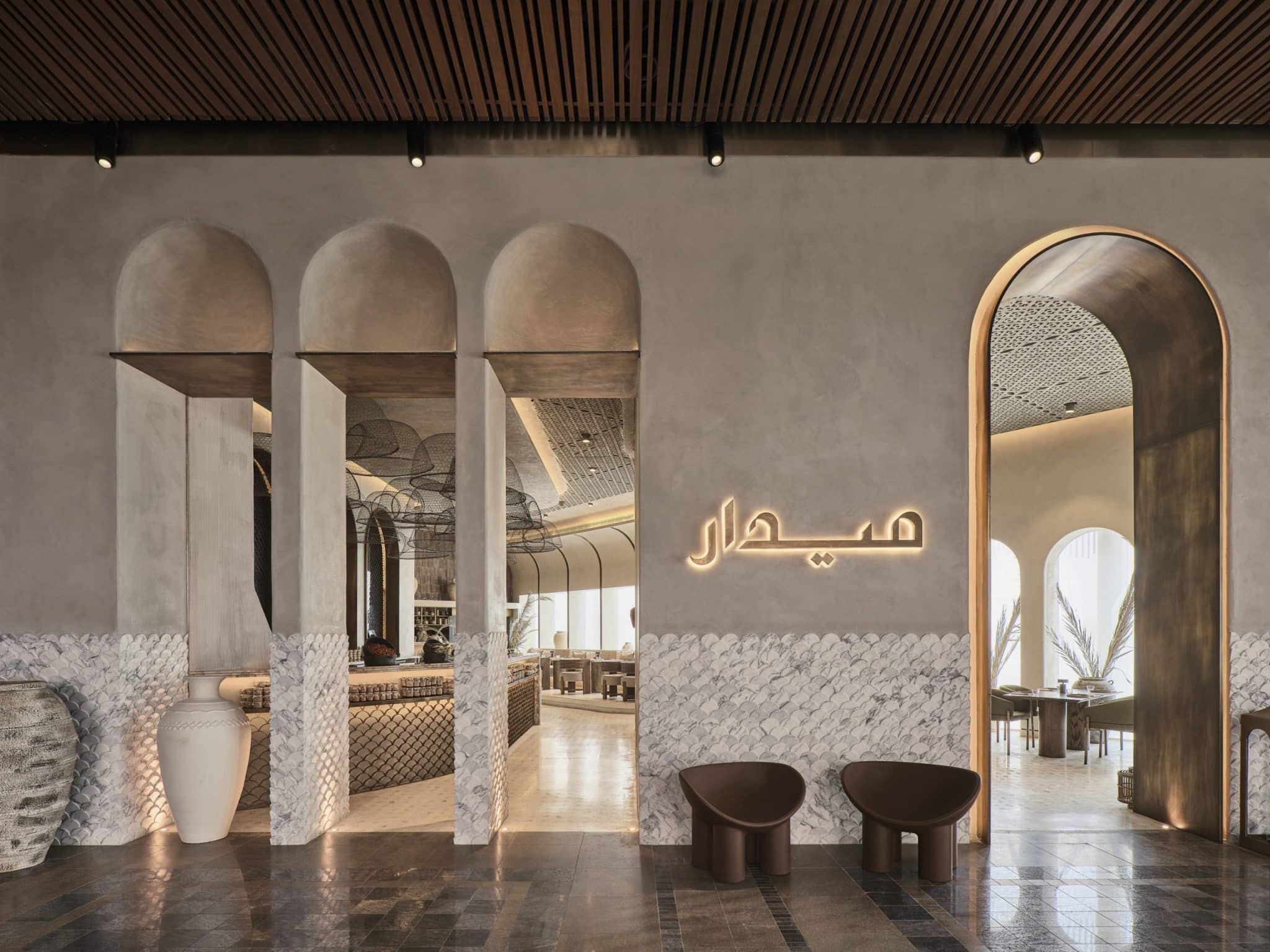 Inspired by the golden era of Kuwait and its urban transformation, Midar is a refreshingly modern yet nostalgic seafood experience. Midar offers an escape to a period of time where seafood was caught fresh, enjoyed daily and casually, and most importantly cooked from the heart.
Midar is inspired by Kuwait's Golden Era of the 1960s & 70s, a time of prosperity in design, urban transformation, culture, and most importantly when fresh, quality seafood was a staple.
The team at Gastronomica developed this one-of-a-kind concept encapsulating the architecture, music, and food celebrated at the time under one roof.
The ocean plays a key influence in the design, with marble fish scale textures, oxidized fishing nets adorning the ceiling, vintage brass details, and the sanded textures which blanket the walls and create a bright, welcoming space. Interior décor is reflective of the Golden Era, with homemade pottery developed by local artisans, sundried plants, and vintage treasures showcased throughout the space.