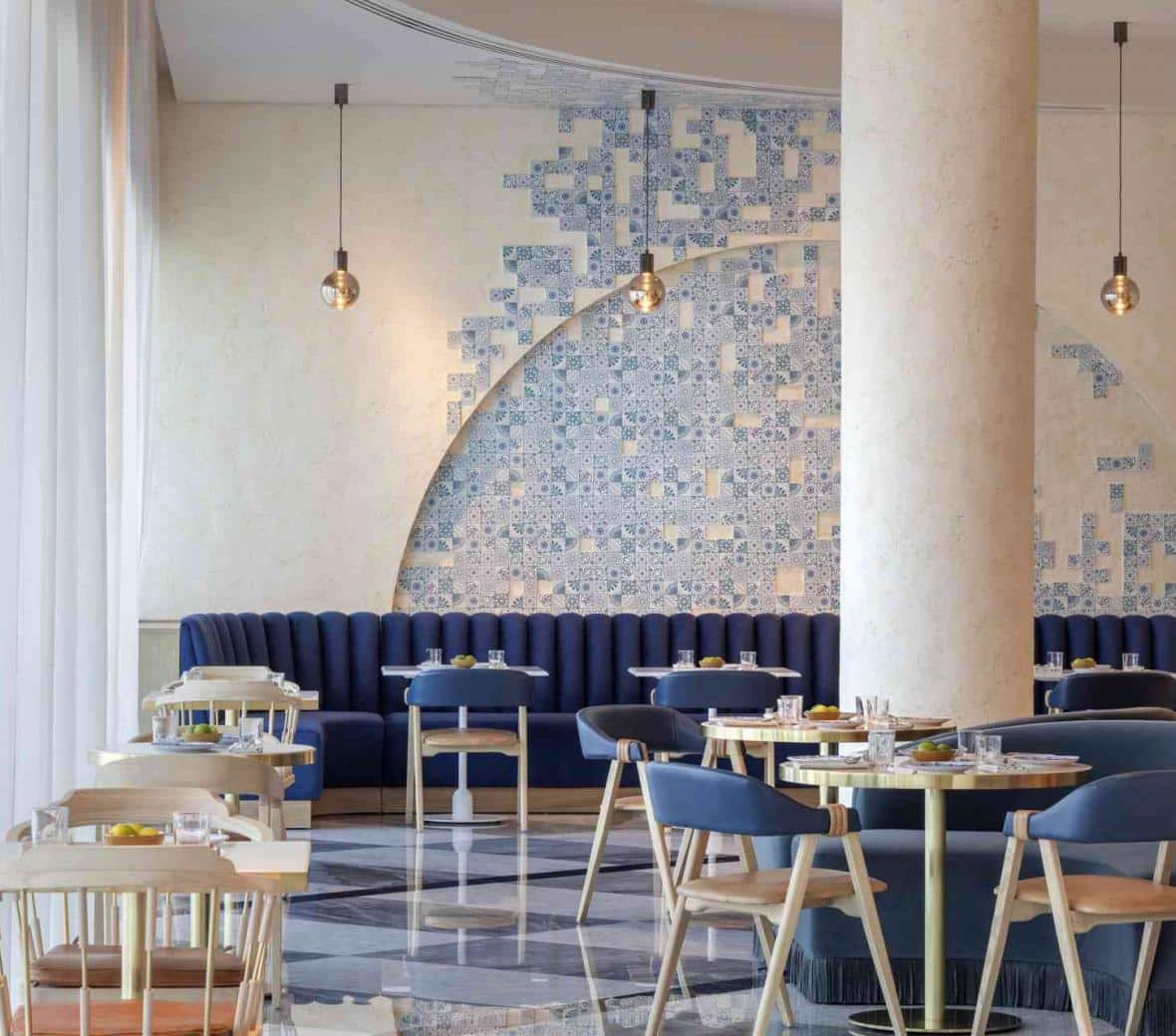 The Modern Mediterranean Escape
Capturing the vibrancy of Mediterranean-inspired cuisine, Cleo presents familiar flavours that are enhanced by a worldly charm.
With an extensive and varied menu that evokes crisp summer evenings on the coast, Cleo draws its inspiration from Lebanon, Israel, Syria, Greece and Italy – giving it a modern take on classic Levantine cuisine. Cleo's carefully curated wine list highlights some of the Middle East's smallest wineries and a cocktail menu that brings the history of Cleopatra to your table.