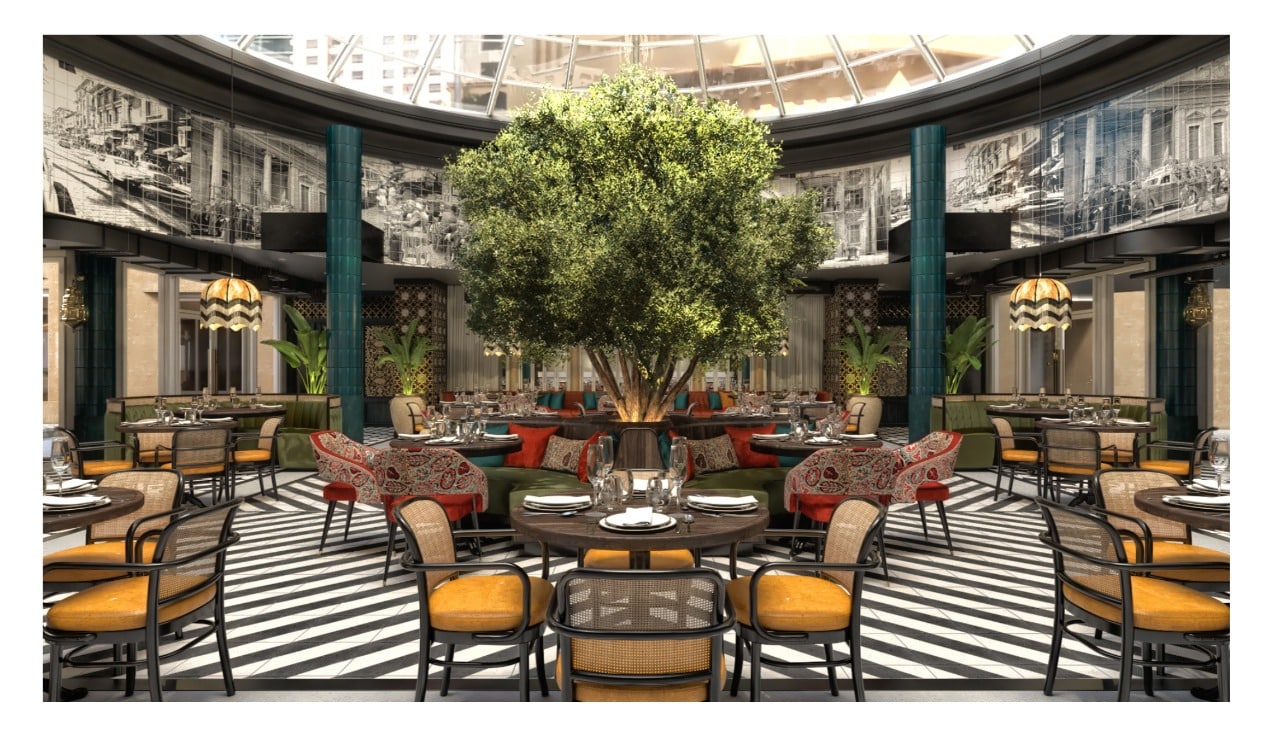 With a reminiscent stir of expressive music and a city full of life, Beirut's 1950's golden age flourishes in Dubai within the main streets and food sections of the café.
The urban architecture finds inspiration in the classic soulfulness of the past, adding a charm of modernity and passion for brighter tomorrows, while giving you space to sit back and savor the moment. Café Beirut represents a resurrection of the old Beirut, with its complete vibrancy and history that combines the elements of modernized Lebanon with its reminiscent golden age.
The café carries the essence of Lebanese culture with a unique twist. Its décor amplifies its representation and mastery of being a melting pot for oriental, earthy, warm patterns and of refined, trendy modernity.